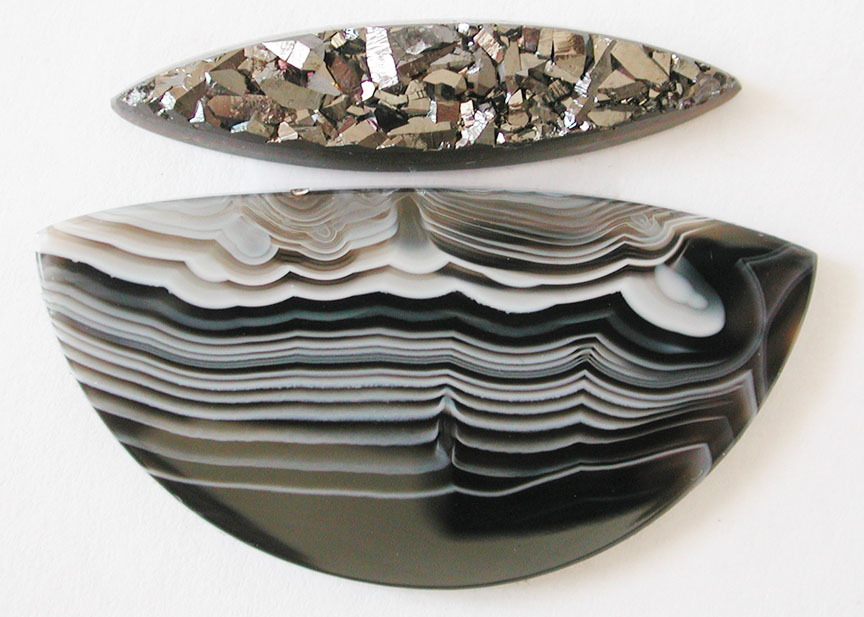 A very dramatic set of "Midnight Black" drusy with great chunky quartz crystals and banded black and white "Tuxedo agate".
The horizontal placement of the drusy navette highlights the shape of the agate cabochon.

The banded agate has been treated to develop a strong black coloring. The white areas were unaffected by the treatment, which resulted in the spectacular black and white contrast seen here and inspired the "Tuxedo" agate name.
"Midnight Black" drusy agate is created with titanium vapor deposition which imparts a very lively sparkle to the crystals.