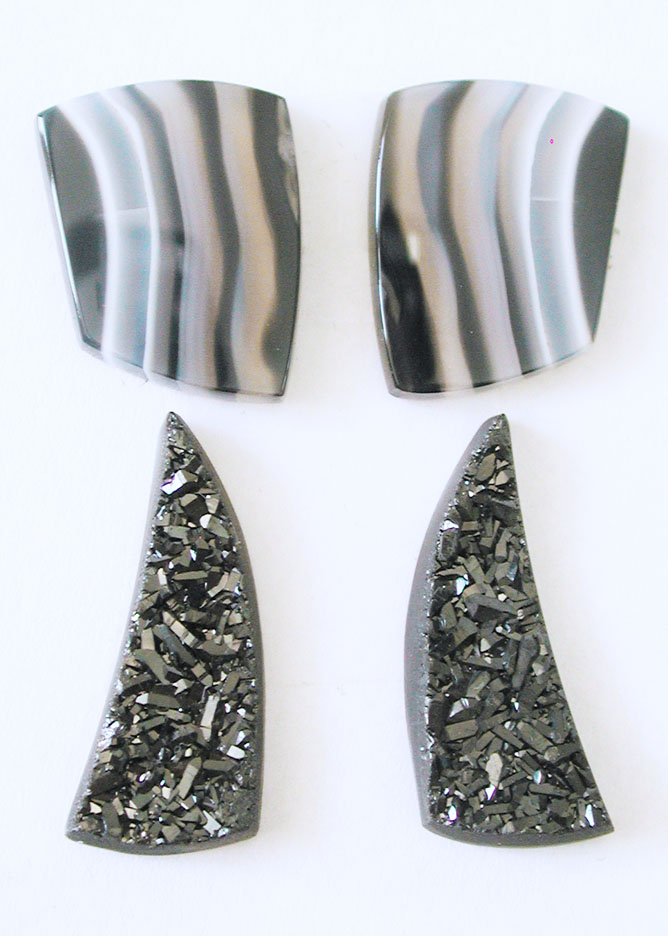 The cut of these beautifully matched "Tuxedo agate" cabochons has perfectly framed their lilting stripes.
The Midnight black drusy pair are a perfect choice to accentuate the implied motion of this great set of stones.

This banded agate has been treated to develop a strong black coloring. The white areas were unaffected by the treatment, which resulted in the spectacular contrast seen here and inspired the "Tuxedo" agate name.
"Midnight Black" drusy agate is created with titanium vapor deposition which imparts a very lively sparkle.